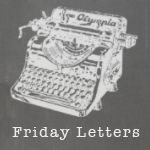 Dear Grocery Stores,
I apologize if you feel violated. I know I've really run you through the ringer the past few days, snatching up all of these incredible deals. My suggestion is this: get used to it. This mama is DONE paying full retail for anything. If that means I have to show up at midnight for a one-day deal on toilet paper (Quilted Norther 12 pack for $3.77, normally $10) then I will... and I have.
Dear View Out of Our Dining Room Window,
I love you. The trees, foliage, birds... it's so lovely. Especially now that Fall seems to have officially arrived. I look forward to watching your birch trees sway and your pine trees shake in the season's upcoming windstorms.
Dear Fall Windstorms,
Get here. Now. I'll bake you a caaaake... you know, providing I have enough time before you (hopefully) knock out our power (long enough for us to have fun and light a fire, but not long enough to ruin our frozen foods).
Dear Canon Rebel,
Thank you for letting us capture so many wonderful moments with you. It makes my heart so happy to know that we have a quality camera to document our lives with - from everyday things like yummy dinners and get-togethers with friends, to those not-so-everyday things like Isaiah's birth and his stay in the NICU.
Dear Stuff,
I have a lot of you. Too much, in fact. If you could somehow figure out how to unpack yourselves from all of our moving boxes, find your rightful place in the home, and maybe do a load of laundry while you're at it, that'd be swell.
Dear Isaiah,
You're the best baby. No, really, you are. Everyone says so! You're so sweet, so adorable, so peaceful and pleasant. You bring such joy into everyone's lives. You have touched so many people's hearts, and I know that through your journey you'll continue to do so.
There was a moment yesterday that I'll never forget. So often have I looked at you and thought, "Gosh I love this little boy." Yesterday was different though. I looked at you and suddenly, without warning, I felt the innermost core of me change - I knew without a single doubt that I would never let anything bad happen to you, that I loved you wholly and completely, and that my love for you goes beyond words or thoughts. It just is.